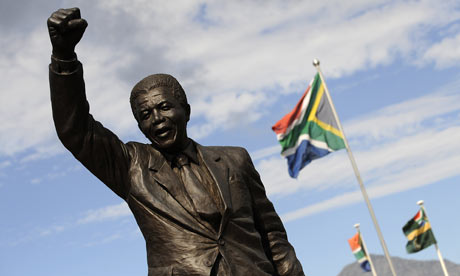 Why should a country read its writers? The short answer is so that one's president does not need to ask: why do we rape babies and kill each other? He would have read Nkosinathi Sithole's Hunger eats a man in Zulu and knew. He would have read what we write from our wounds and our anguished hopes and he would never see us as election fodder.

Because a government hears only its own voice, it knows it hears only its own voice, yet it likes to harbour the illusion that it is hearing the voice of the people, and it demands that the people too should harbour this illusion.

That is why a cabinet should read literature. Neither the state which it controls, nor the good plans to turn the country around, would help in the absence of a visionary vocabulary (produced best by writers and poets) to create whatMartha Nussbaum described as aninspired emphatic social cohesion.

The longer answer is that literature inflects the anguish of reality in a way that theoretical discussions of the same issues cannot achieve, making possible a kind of understanding not accessible by other means.Annie Gagiano remarked that being in the world and governing requires an intricate weave of perception and response of reacting and embracing. Reading literature's continuous "presensing" of the world, (asHeideggerput it) creates reflexivity and nuanced knowing.
(Source: Guardian)